If you are experiencing an emergency and need immediate assistance, please call UC Davis Police Department at 911, 530-752-1230 (Davis), or 916-734-2555 (Sacramento).
Filing a Report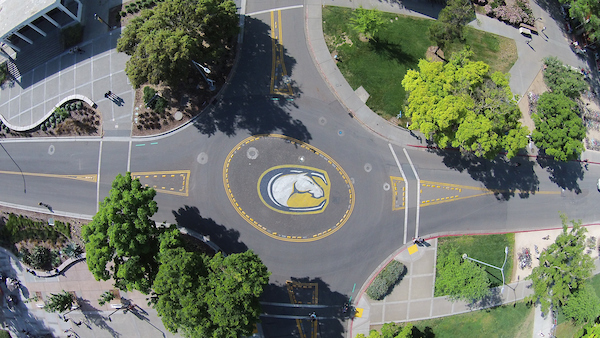 If you believe you have witnessed, or that you have been a target of, discrimination, harassment, or a hate- or bias-motivated incident on campus or while participating in a University-sponsored activity, you may make a report to the university in the following ways:
Online
Email
Phone
530-747-3864 (Davis)
916-734-3417 (Sacramento)
In person
We encourage you to schedule an appointment to ensure someone is available to assist you.
207 3rd Street, Suite 210, Davis, CA 95616 (Davis)
Ticon III/UCDH, 2730 Stockton Blvd, #2200, Sacramento, CA 95817 (Sacramento)

You are also welcome to report concerns to a department chair, manager or supervisor.  These University officials are responsible for providing  a work environment that is free of harassment and discrimination and to assist those who report misconduct to them.  Given these officials are required to consult with HDAPP to ensure that prompt and appropriate action is taken in compliance with law and policy, we encourage you to come directly to our office with your concerns. 
Please note the university prohibits any form retaliation against a person who reports prohibited conduct or participates in the process. Retaliation includes threats, intimidation, reprisals, and/or adverse employment or educational actions against a person based on their report of Prohibited Conduct or participation in the investigation, report, remedial, or disciplinary processes provided for in this Policy.
---
Filing an Anonymous Report
Reports may be submitted anonymously.  If you choose to remain anonymous, please provide as much information about the incident as possible so that the University may adequately respond. Please note reporting anonymously may have some limitations that may impact the University's ability to respond. 
Online
Report a hate or bias incident 

In order to remain anonymous, please do not include your name or email address. 
Anonymous Call Line
530-747-3865 (Davis)
916-734-2255 (Sacramento)
Here is some helpful information to assist you in determining if reporting anonymously is right for you:
Although a report is received anonymously, the university may have to move forward to address the concern and the respondent may assume the reporter's name due to the nature of the complaint.  
Given we do not have your contact information:

You will not receive updates on the status of the case and/or if action has been taken. 
You will not be offered to participate in any other part of the process (i.e., Alternative Resolution and/or Formal Investigation).

Depending on the information reported, we may be limited in our response. For information about how the different reporting methods can be different in our ability to gather information, see the section directly below.
Due to the limitation in collecting information from you, we may not be able to resolve the concerns through your desired resolution.
If you determine reporting anonymously is right for you, please review this portion to determine what may be the best method for you to report anonymously:
Reporting anonymously online does not allow for additional questions to be asked, which can limit the our ability to respond. 
Reporting anonymously through the Anonymous Call line allows for a staff member to gather more information that may be essential to the process in determining how to appropriately respond.