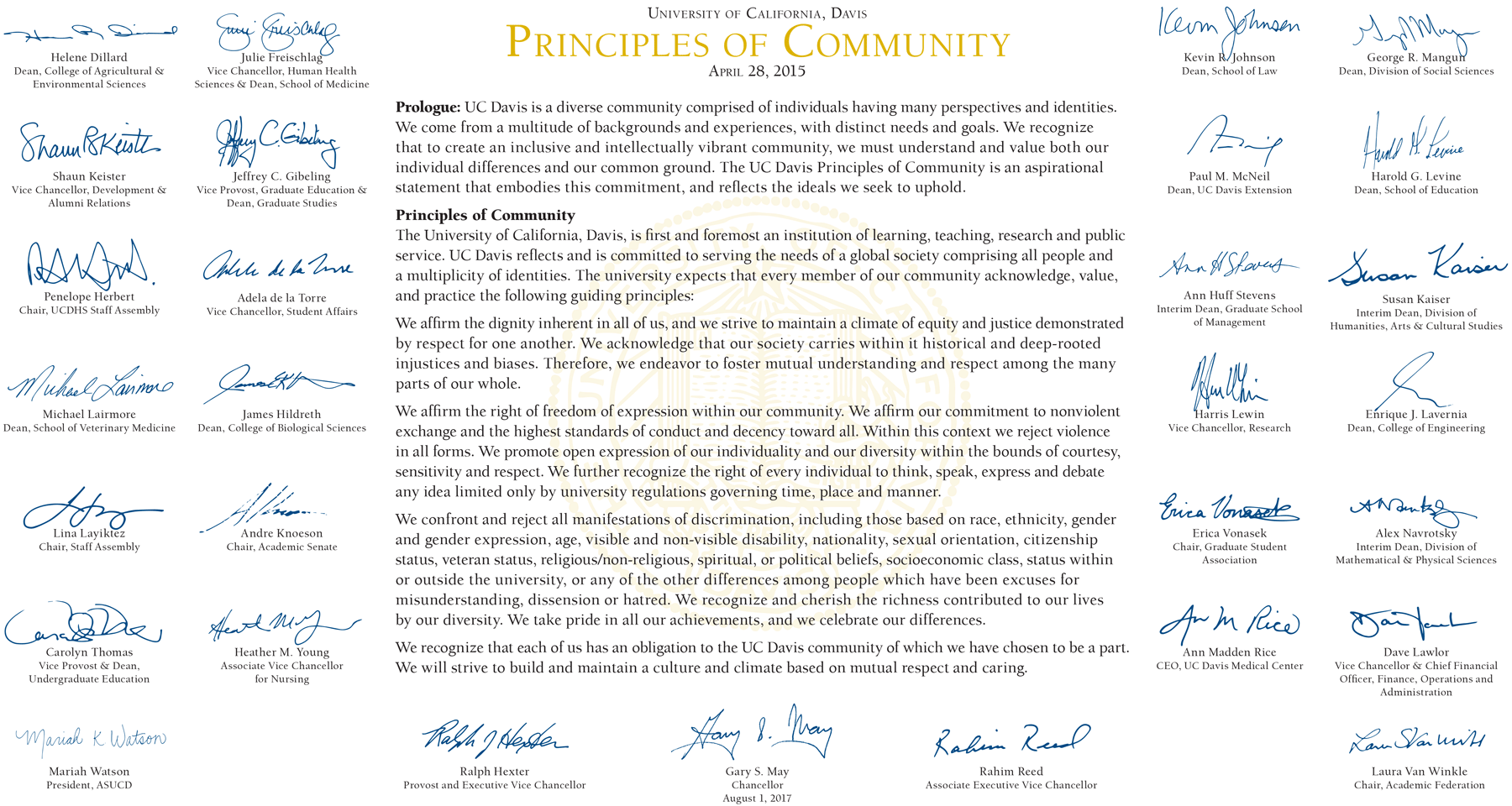 As reflected in our Principles of Community, at UC Davis we are committed to confronting and rejecting "all manifestations of discrimination, including those based on race, ethnicity, gender, age, (dis)ability, sexual orientation, religious or political beliefs, status within or outside the university, or any of the other differences among people which have been excuses for misunderstanding, dissension or hatred."  Accordingly, UC Davis strives to maintain an inclusive and diverse work and learning environment free of hate and bias. 
If you believe you have experienced or witnessed an act of hate, bias, discrimination or harassment, please report it so the university can take appropriate action.
FILE A REPORT
If you experience or witness an incident of hate or bias or discrimination or harassment, please report it.
DAVIS CAMPUS
If you want to report anonymously, please use the online option or call the Anonymous Call Line  at 530-747-3865
SACRAMENTO CAMPUS